Product Overview on 460 rowland ammo
460 Rowland ammo is a powerful and versatile cartridge that is designed for use in handguns. It is known for its high velocity and energy, making it an ideal choice for hunting and long-range shooting.
One of the unique features of 460 Rowland ammo is its high pressure level, which allows it to achieve velocities that are comparable to those of a rifle cartridge. This makes it a great option for long-range shooting and hunting, as it allows for a flatter trajectory and greater accuracy at longer distances.
Another benefit of .460 rowland ammo is its versatility. It can be used in a variety of handguns, including 1911s, Glock 21s, and Smith & Wesson 500s, making it a great choice for shooters who own multiple handguns. Additionally, it can also be used in rifle conversions, such as the AR-15, allowing for even more versatility.
When choosing 460 Rowland ammo, it's important to select a reputable brand and to pay attention to the specific bullet weight and velocity. A bullet with a higher weight will have more energy and will be better suited for hunting, while a lighter bullet with a higher velocity will be better for long-range shooting.
Overall, 460 Rowland ammo is a powerful and versatile cartridge that is perfect for both hunting and long-range shooting. Whether you're a seasoned shooter or a beginner, this cartridge is sure to give you the performance you need to take your shooting to the next level.
While taking advantage of state of the art testing equipment, this high performance ammunition by Underwood is field tested using popular, real firearms that customers are most likely to own out in the real world with all the elements you would experience. If for some reason Underwood Ammunition fails to meet performance expectations, Underwood stands by their product 100% and will make sure the customer is satisfied with every purchase. This ammunition is new production, non-corrosive, in boxer primed, reloadable brass cases.
Hard cast flat nose bullets are non-expanding, powerfully penetrative bullets that are designed with your woods defense needs in mind; whether fending off wild hogs or black bears, the hard cast flat nose bullets are consistently effective in taking down any wild animals that you may encounter. In contrast to the round nose non-expanding bullets, the flat nose bullets are able to pierce through dense bodies of mass while maintaining their nose forward position, which is optimal for maximum penetration.
All non-jacketed lead bullets, whether it may be cast, hard cast, wad-cutter, etc. "smoke" to some degree due to the wax/lube needed in the manufacturing process. With the high performance and velocity we achieve it is nearly impossible to stop this from happening. Higher chamber pressures, higher velocities, and higher temperatures mean more smoke in this case. All of Underwood Ammo rounds utilize flash suppressed powder so that your vision will not be compromised if it becomes necessary to use your firearm in low light.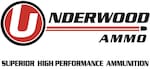 Specifications on
460 rowland ammo for sale
Product Information
| | |
| --- | --- |
| Cartridge | 460 Rowland |
| Grain Weight | 255 Grains |
| Quantity | 20 Round |
| Muzzle Velocity | 1300 Feet Per Second |
| Muzzle Energy | 957 Foot Pounds |
| Bullet Style | Flat Nose |
| Lead Free | No |
| Case Type | Brass |
| Primer | Boxer |
| Corrosive | No |
| Reloadable | Yes |
Delivery Information
| | |
| --- | --- |
| Shipping Weight | 1.055 Pounds |
| DOT-Regulated | Yes |