22-250 Ammo for sale online or in-store at Sportsman's Warehouse. Find a full line of 22-250 Winchester ammo from all major brands at the best Winchester 22-250 ammo  was developed to provide excellent performance at an affordable price for the high volume shooter. Featuring high-quality Winchester components, this ammunition delivers outstanding reliability.
This ammunition is loaded with a jacketed hollow point bullet which features a rearward weight design to ensure pinpoint accuracy. On impact, this high velocity bullet delivers explosive fragmentation. This ammunition is new production, non-corrosive, in reloadable brass cases.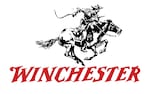 The .22-250 started life as a wildcat cartridge developed from the .250-3000 Savage case necked down to take a .224 caliber bullet. In the early days of the cartridge there were several different versions that varied only slightly from one to the next, including one developed in 1937 by Grosvenor Wotkyns, J. E. Gebby and J. B. Smith who named their version the 22 Varminter.
The .22 250 amo is a very high-velocity, short action, .22 caliber rifle cartridge primarily used for varmint hunting and small game hunting. It is capable of reaching over 4000 feet per second. It does find occasional use by women and young children for deer hunting because of its low recoil. Some jurisdictions prohibit the use of cartridges smaller than 6mm (e.g., .243 Winchester) for deer hunting.
This cartridge is also sometimes known as the .22 Varminter or the .22 Wotkyns Original Swift. Along with the .220 Swift, the .22-250 was one of the high-velocity .22 caliber cartridges that developed a reputation for remote wounding effects known as hydrostatic shock in the late 1930s and early 1940s.

| | |
| --- | --- |
| Cartridge | 22 250 amo Remington |
| Grain Weight | 45 Grains |
| Quantity | 500 Round |
| Muzzle Velocity | 4000 Feet Per Second |
| Muzzle Energy | 1600 Foot Pounds |
| Bullet Style | Jacketed Hollow Point |
| Lead Free | No |
| Case Type | Brass |
| Primer | Boxer |
| Corrosive | No |
| Reloadable | Yes |
| G1 Ballistic Coefficient | 0.175 |
| Velocity Rating | Supersonic |
| Country of Origin | United States of America |
BALLISTICS on 22-250 ammo in stock:
Backed by generations of legendary excellence, Winchester "USA White Box" stands for consistent performance and outstanding value, offering high-quality ammunition to suit a wide range of hunter's and shooter's needs.
Typical factory-loaded 22-250 ammo in stock can propel a 55 grain (3.56 g) spitzer bullet at 3,680 ft/s (1122 m/s) with 1,654 ft⋅lbf (2,243 J) of energy. Many other loads with lighter bullets are used to achieve velocities of over 4,000 ft/s (1,219 m/s), while still having effective energy for use in hunting small game and medium-sized predators. CIP lists the performance as: Transducer Method Pressures (Energies): Max Average Pmax = 4050 bar, PE (Proof Pressure) = 5060 bar, EE (Min Proof Energy) = 2370 Joules
The .22-250 is currently the fastest production cartridge in the world, surpassing the .204 Ruger, at 4,450 feet per second.

DELIVERY INFORMATION
where to buy 22-250 ammo
Now Available at Amory Anchor
| | |
| --- | --- |
| Shipping Weight | 1.530 Pounds / 40 Rounds |
| DOT-Regulated | Yes |
22-250 rifle ammunition for sale. We sell ammunition by the box and bulk ammo in case quantities. All of the ammunition listed on our website is in stock and ready to ship from our warehouse in High Point, NC. We do not take preorders or back-order items. We stock Jacketed Hollow Point JHP and Hollow Point HP ammunition for self defense and duty applications. We have V-MAX, Polymer Tip and Soft Point bullets for Hunting, Varmint and Small Game Hunting.
We also offer Lead Round Nose and Full Metal Jacket FMJ ammunition for target, plinking and range use. We have an easy and secure checkout process. Our goal is to offer the best customer service, products and packaging to our customers!