Is the .223 Remington a viable deer cartridge? Since this article highlights an assortment of .223 Rem. ammo for deer hunting, then the answer must be "yes," right? However, it's not a simple "yes" or "no" answer. Many consider that the 0.224-caliber cartridge is capable of ethically harvesting deer.
There are plenty of superior cartridge options — .243 Winchester, 7mm-08 Remington, .308 Winchester, 6.5 Creedmoor, .350 Legend, to name a few — but there are several reasons to choose a firearm chambered in .223. Perhaps you can't find .243 Win. ammo; maybe you're taking a young and/or small-frame hunter on their first deer hunt; and what if recoil is a concern? Maybe a .223-caliber rifle is all you have!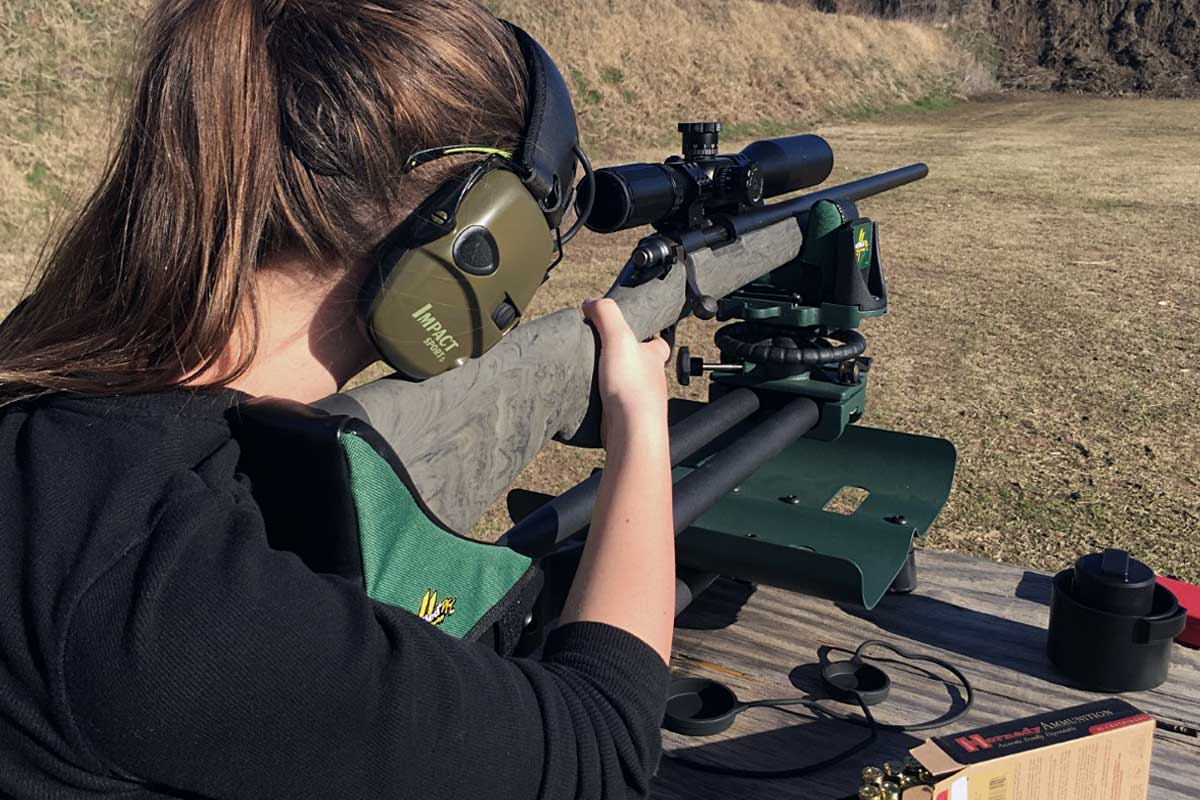 As with selecting ammo of any cartridge for hunting any animal, we all want to choose a product designed for the job. With a bullet weight of 55 grains and higher, the .223 Rem. produces enough energy to take down a white-tailed deer at 100 yards, if you subscribed to the common belief that around 1,000 ft.-lbs. of energy is ethically required. For any cartridge you choose to hunt with, shot placement is important. One good shot to the vitals with a 55-grain, .22-caliber bullet is better than a gut shot with a 212-grain, .30-caliber bullet from any rifle. However, before you start shopping for ammo, there are several other important factors you cannot overlook — and be sure to check your local regulations to be certain that hunting deer with a .223 Rem. is even legal in the area.ADVERTISING
Bullet Type Considerations
The "bullet type" is a big one: Soft point, ballistic tip, hollow point, etc. In all my years attending deer camps, I've seen hunters show up with some sort of match, open-tip, and other full-metal-jacket or hollow-point loads that were not developed to take down game. Will lightweight, 35-grain varmint bullets loaded into a .223 case take down a deer? Maybe. But those bullets were designed for a different purpose — not deer hunting. The .223 Rem. loads described in this article were made for medium-size game hunting.
Bullet Weight & Barrel Twist
Bullet weight is critical. From the ammo options listed, bullet weights usable on deer will range from 55 to 75 grains. Why is this important? Transferable energy, precision, and accuracy. If you're going to use an AR-15-type rifle, a modern sporting rifle (MSR), chances are that the barrel has a decently fast rate of twist from one rotation in 7 inches (1:7) to 1:9. Heavier bullets such as the 70- to 75-grainers require a fast twist rate such as the 1:7 (faster) to 1:9 (slower) in the barrel to stabilize. (Either check your barrel for the twist rate, or contact the manufacturer of your rifle to confirm.) If your rifle has a fast rate of twist, check out the list and consider purchasing a few different loads, and then test fire them each to determine which shoots best from your gun.
If you learn that your MSR has a slow twist rate — 1:11 to 1:13, for example — or if you own a bolt-action rifle with a particular twist, then you'll need to pay special attention to bullet weight. Many factory bolt-action rifles chambered in .223 Rem. will have a slow barrel-twist rate. For any .223 rifle with a slow twist, you'll want to consider a maximum bullet weight of 60 grains or less. There are several options listed here in the 55- to 60-grain range. As a last option, it is possible to see OK results shooting a 62-grain bullet in a 1:12-twist barrel but get a box and head to the range to be certain.
Editor's Note: Berger offers a twist-rate-stability calculator. Clicking here to try it out.
Max Distance for .223 Rem. on Deer?
People's definition of the word "ethical," varies, but it is generally accepted that 1,000 ft.-lbs. of energy is necessary to ethically harvest deer, assuming that it's lawful to use in your region. Regulations may have further requirements or specific restrictions regarding bullet weight, muzzle velocity or energy. Keep in mind that the .223 Rem. is a small cartridge. Its case doesn't hold a lot of propellant, and it was designed to shoot lightweight bullets. This cartridge doesn't pack the same punch as any weight of .270 Winchester or .30-06 Springfield rounds. Keep your shots to the shorter distances, know your limits (in terms of shooting skill), and remember that shot placement is the key with the .223.
For this .223 Rem. ammo roundup, G&A kept the minimum weight of 55 grains.
---
Winchester Power Max Bonded 64 gr.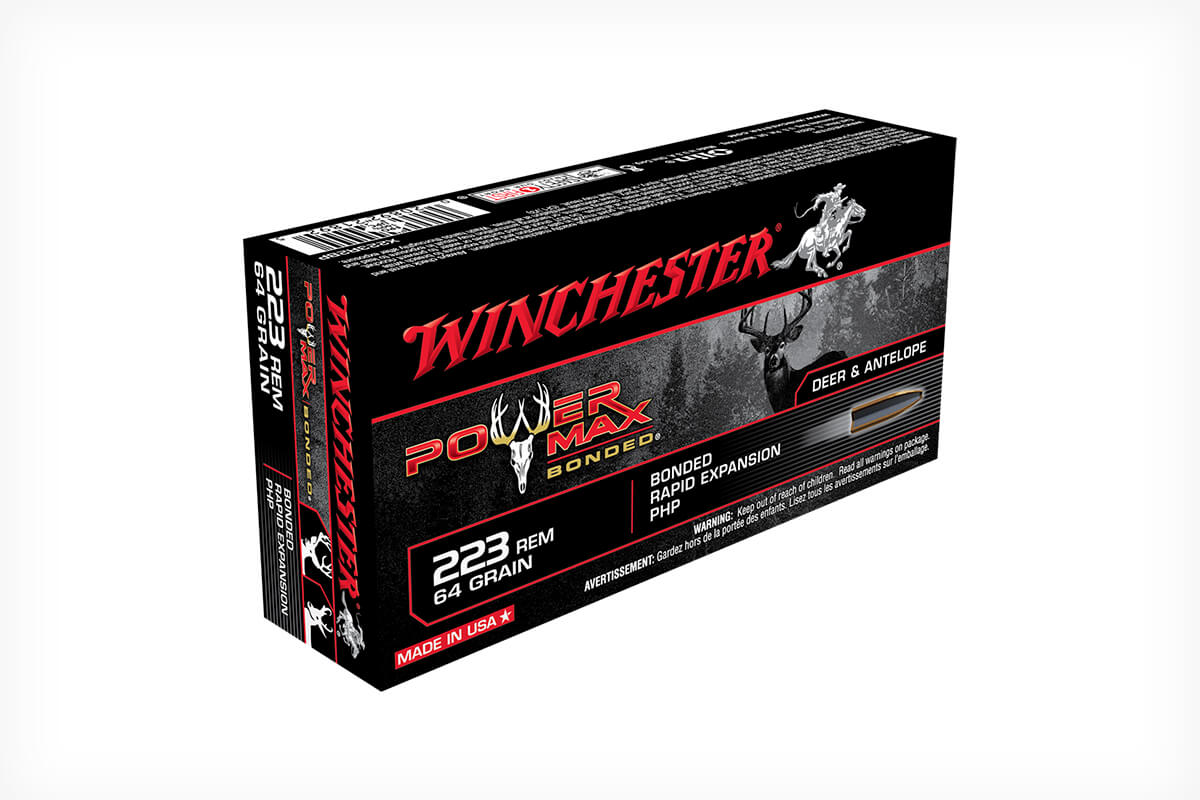 Winchester Power Max Bonded ammunition features a proprietary bullet-bonding process that delivers massive expansion, long-range accuracy and deliverable energy.
---
Winchester Deer Season XP Extreme Point 64 gr.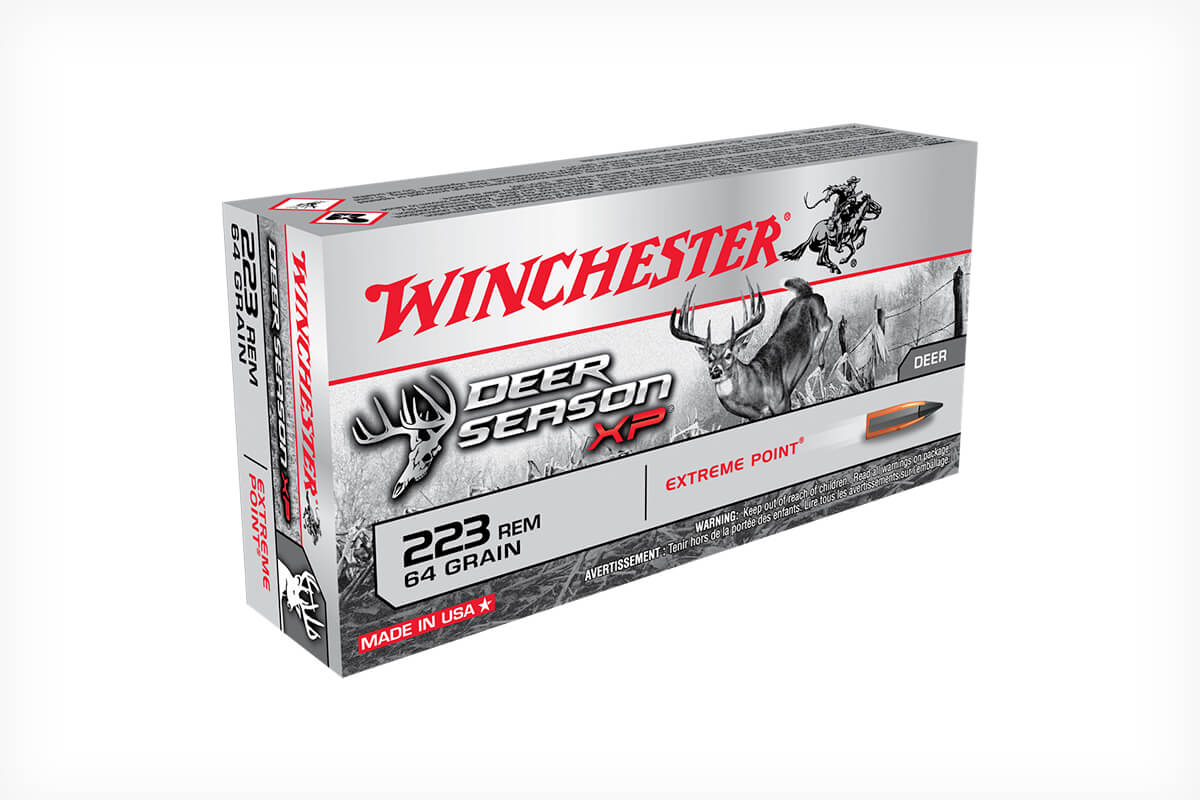 Deer Season XP ammunition is a product that was specifically engineered for deer hunting. The Extreme Point (XP) bullet features an oversize-impact diameter tip for faster expansion in thin-skinned game. A bigger impact diameter means that it produces more trauma near impact, better energy transfer, and larger wound cavities for faster knockdowns.
---
Hornady GMX Superformance 55 gr.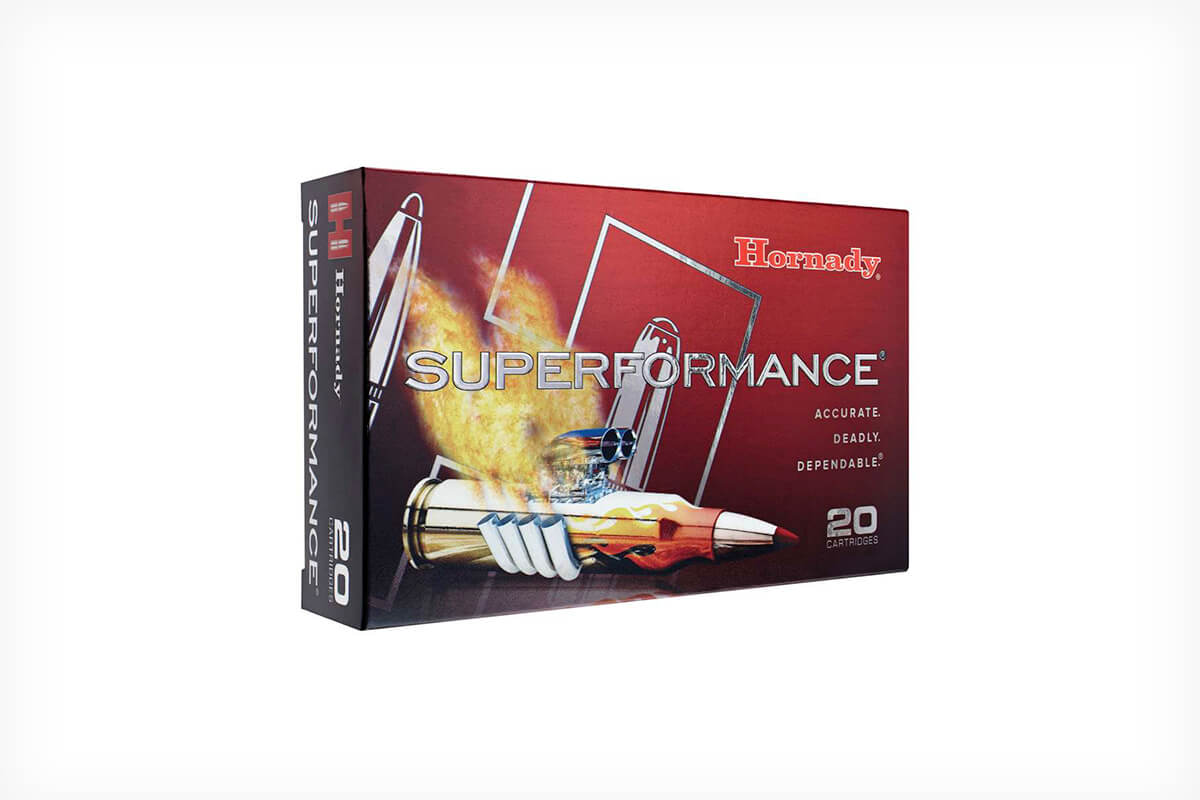 Increase your rifle's performance up to 200 feet-per-second (fps) without the extra chamber pressure, felt recoil, muzzle blast, temperature sensitivity, fouling, or loss of accuracy. Hornady's Superformance loads use progressive propellants that take the tried-and-true GMX bullet to another level.
---
Federal Premium Barnes TSX 55 gr.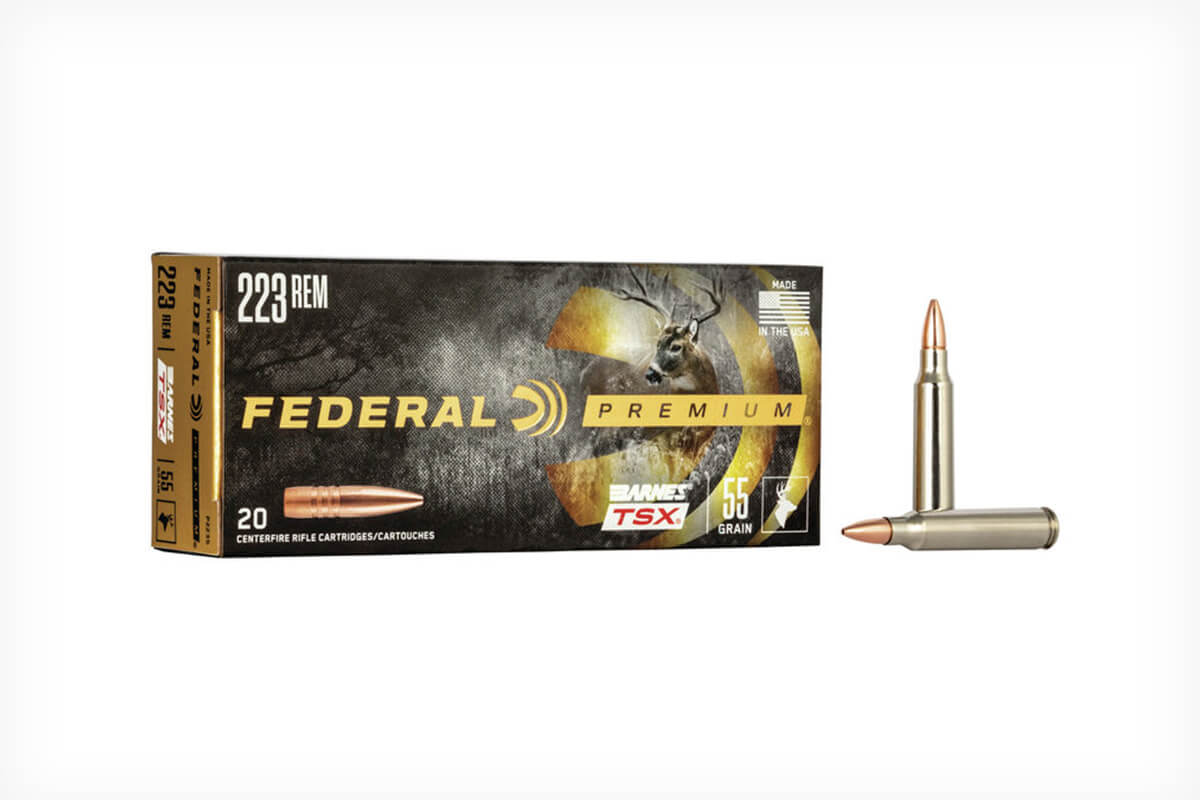 Loaded with the Barnes Triple-Shock X (TSX) bullet, this is a proven all-copper hollow point that groups tight at long range and delivers consistent, large-diameter expansion. The monolithic design retains nearly 100 percent of its weight on impact to penetrate deep. Its grooved shank minimizes barrel fouling and improves accuracy, also.
Federal Fusion 62 gr.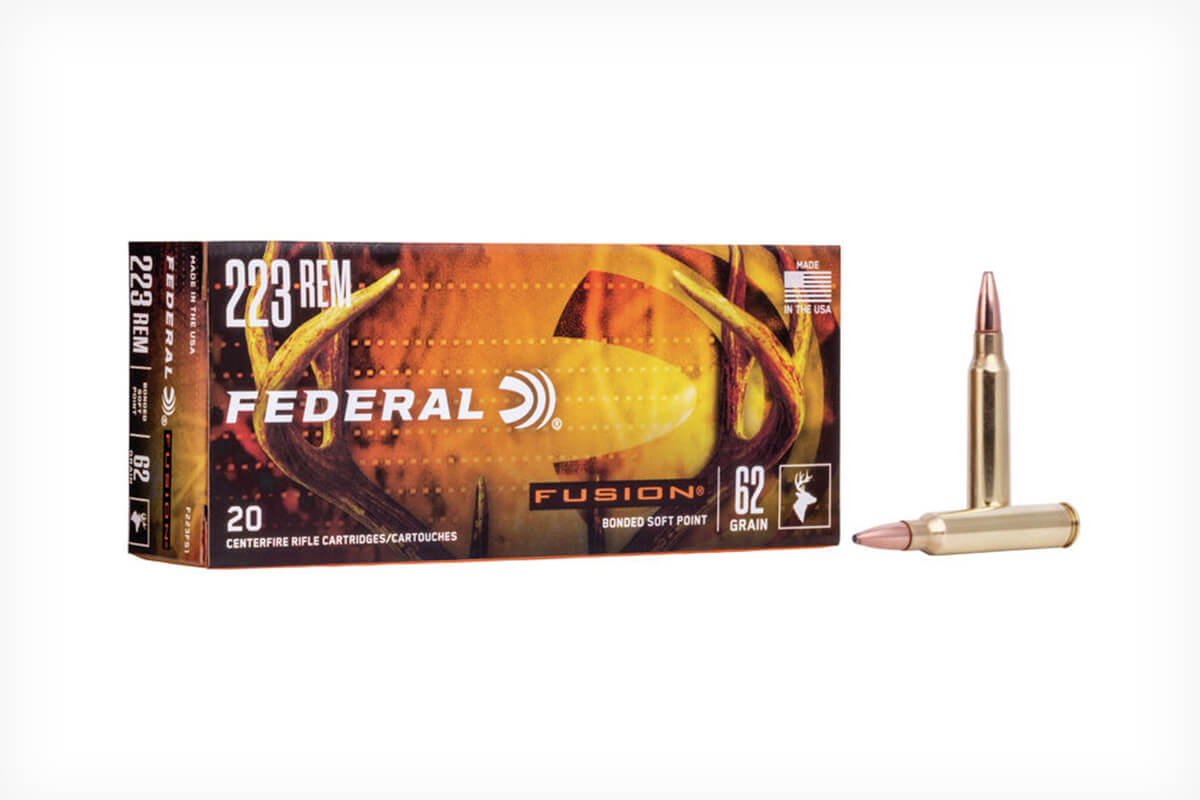 Federal Fusion was the one of first, for rifle ammunition, specifically built for deer hunting, and it's still one of the best go-to offerings. It is known for large bullet expansion and high weight retention. With a molecularly fused jacket to bond with a pressure-formed core, Fusion bullets carries and transfer as much of its muzzle energy on target as possible. The copper jacket is electro-chemically applied to the core, which is how Federal gets a uniform jacket. It's skived, too, which is like having the nose pre-programmed for consistent expansion. And maximum weight retention works excellent for deep penetration.
---
Video That May Interest You
×00:4903:41
---
---
Federal Premium Trophy Copper 55 gr.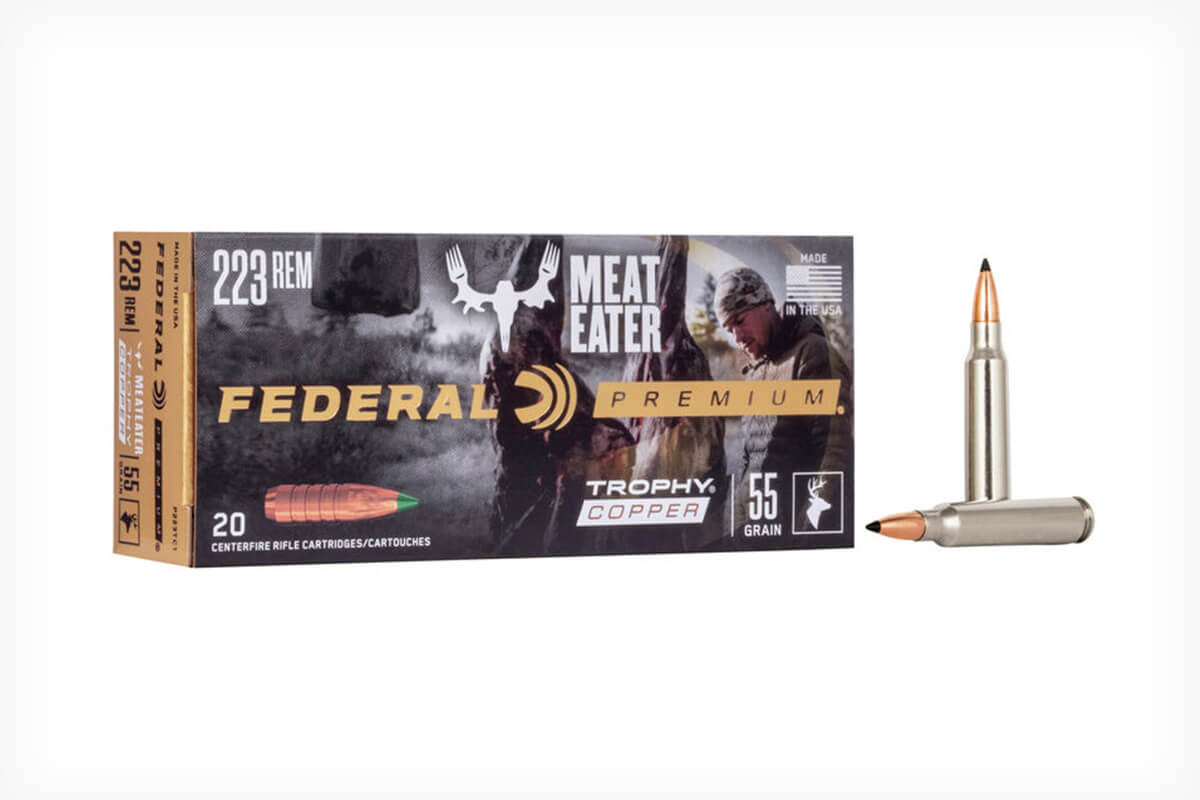 Federal's Premium Trophy Copper loads provide accuracy and aggressive expansion, yet the copper, polymer-tipped bullet is known to retain as much as 99 percent of its weight. This translates to deep penetration on a wide range of medium-size game. It's the tipped bullet that ensures consistent expansion across a broad velocity range. Bonus: The polymer tip and boattail design increase the bullet's ballistic coefficient (BC) to retain more of that velocity and energy, and resulting in less bullet drop.
---
Federal Power-Shok 64 gr.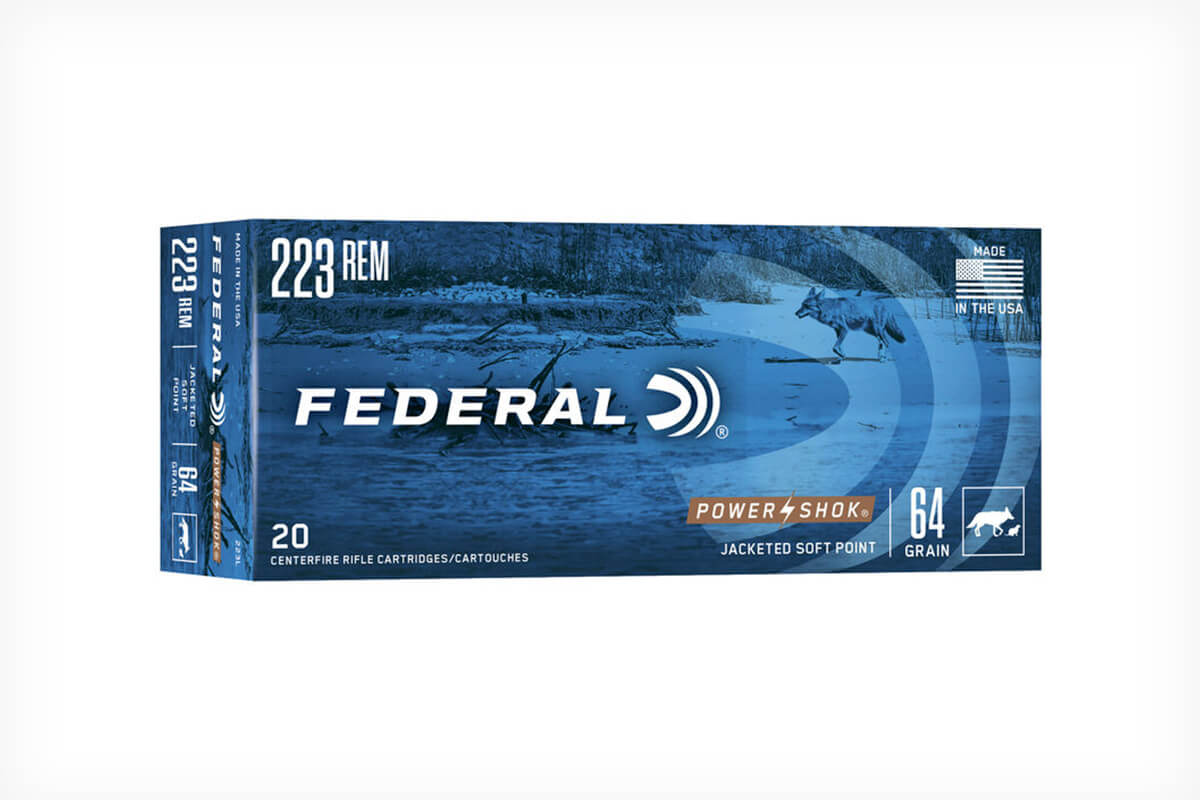 The only tag these loads won't fill is the price tag. The traditional lead-core hunting bullets in Federal Power-Shok rifle provide decent accuracy in most platforms, and more-than-adequate performance for deer at an affordable price. This load features Federal's brass and primers, which help to make these rounds suitable for medium-size game.
---
Federal Premium Nosler Partition 60 gr.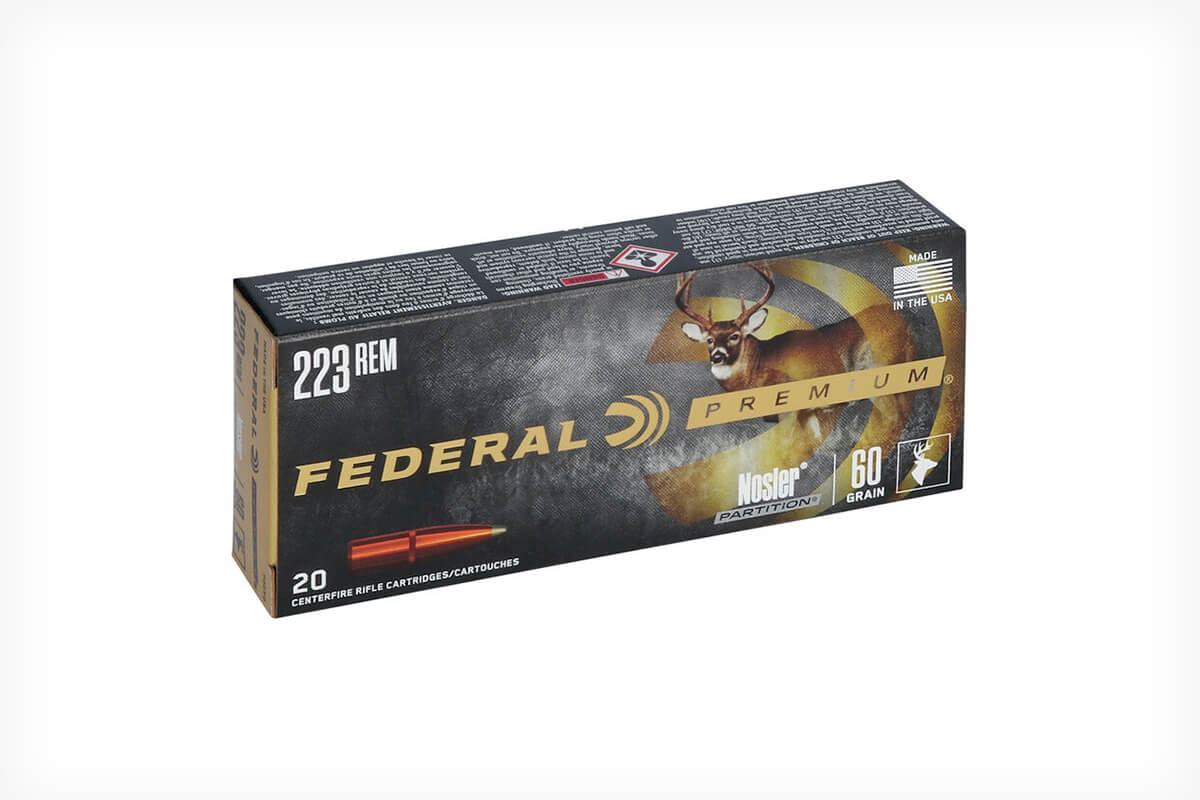 The Nosler Partition was the first bullet loaded in the Federal Premium line, and it continues to be a standard for consistency and reliability. Its partitioned lead core allows the front half of the bullet to mushroom on impact, but it helps to keep the back half intact for deeper penetration. This is a respected bullet that's excellent for medium-size game at close to mid-ranges, out to a few hundred yards.
Federal Premium Trophy Bonded Tip 62 gr.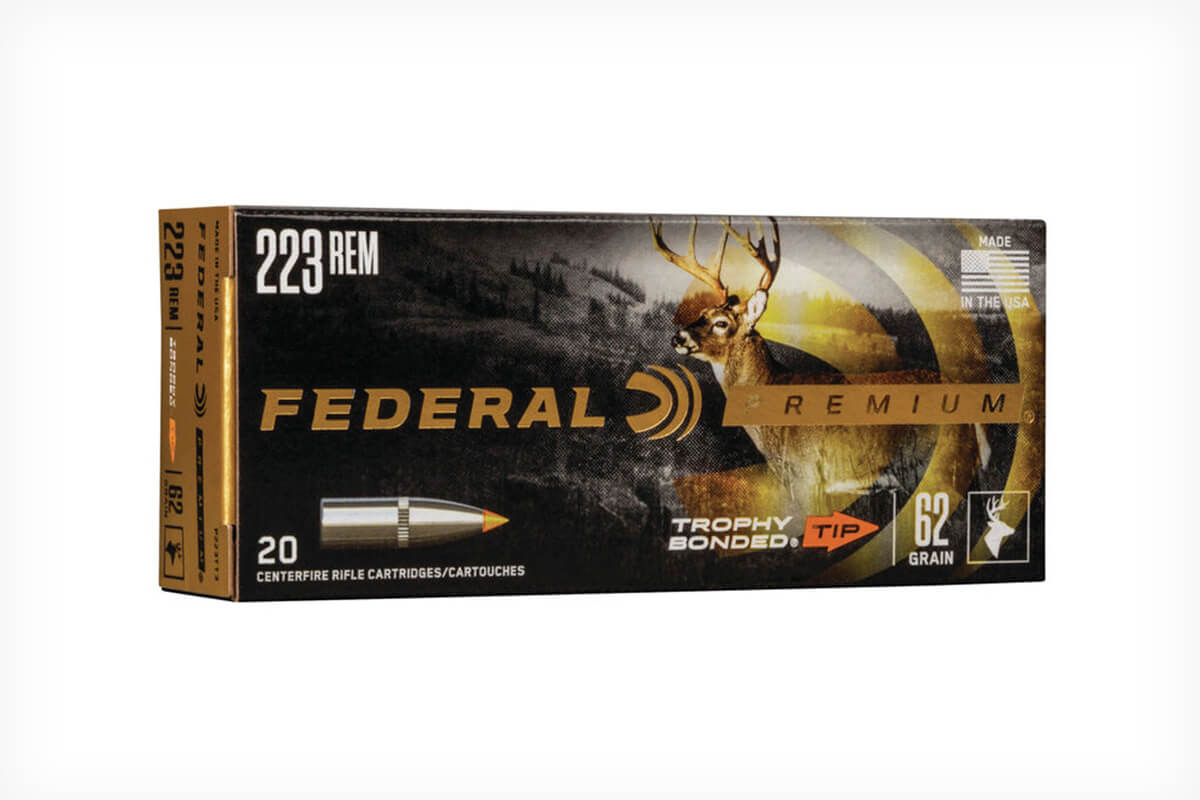 Photo Gallery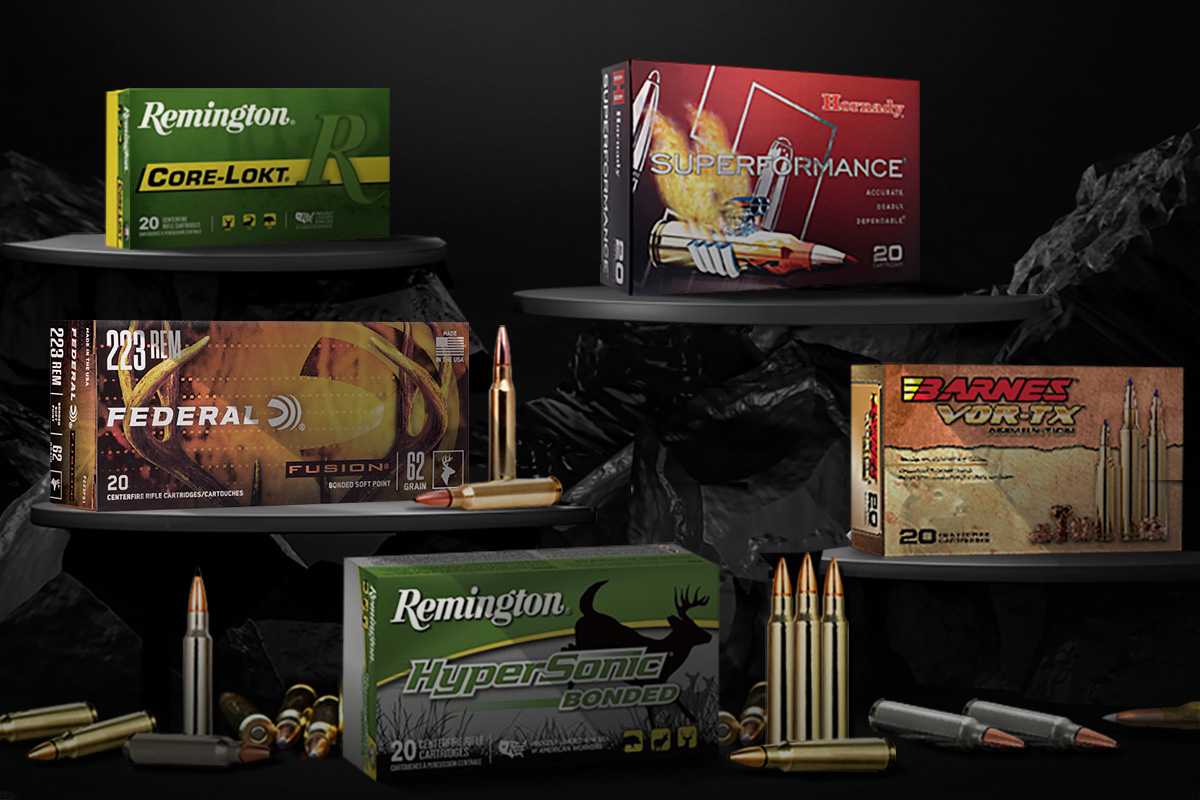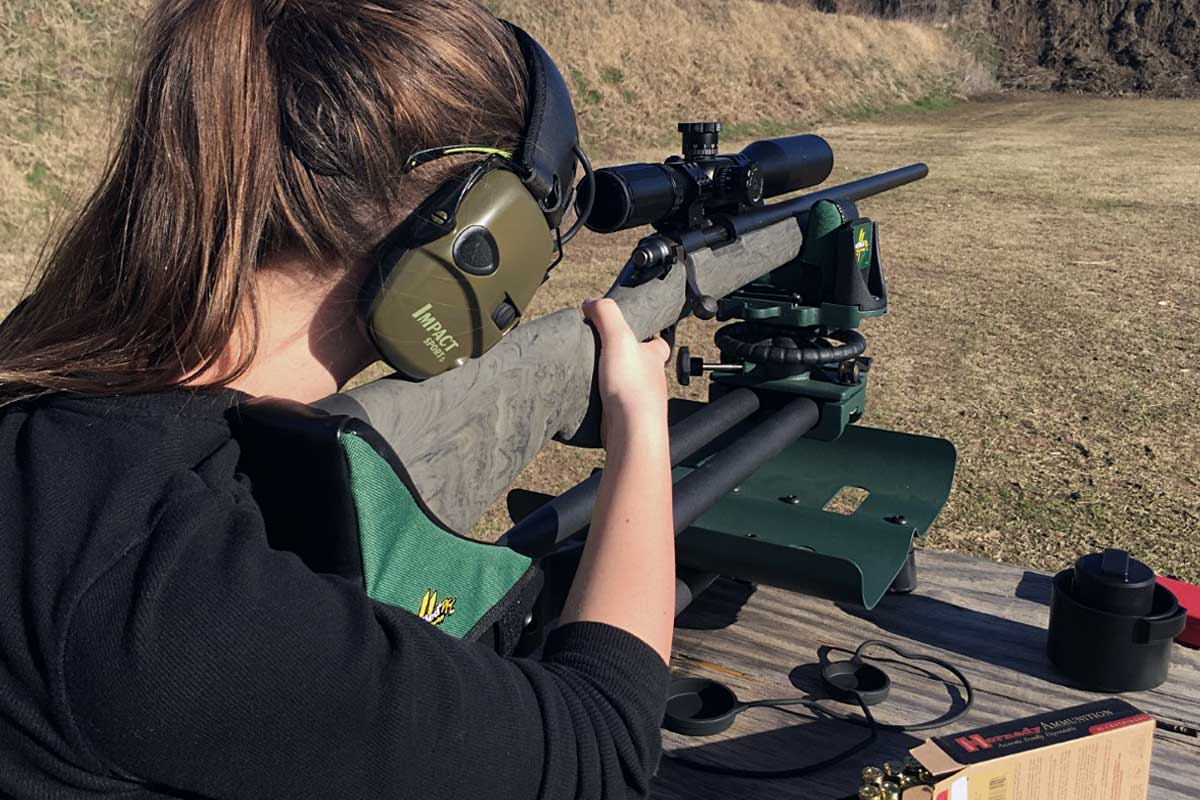 Trophy Bonded Tip features bonded construction (meaning that the lead core and copper jacket stay intact as the bullet expands) and combines a bone-crushing solid copper shank with a boattail design. Up front, the polymer tip works to improve BC and tightens groups. The result is a tough bullet that's also accurate. It's a great choice for the full spectrum of deer anywhere in America.
The bonding process ensures that weight retention is maximized for weight retention and energy transfer. The polymer tip keeps a higher BC for a flatter trajectory and less holdover at further distance. Its exterior skiving helps the bullet to expand controllably, while the solid shank supports penetration.
Gold Medal primers are used for the most reliable ignition, and the nickel plating not only protects against corrosion but support reliable operation of the rifle, too.
---
Remington HyperSonic Bonded 62 gr.
With velocities up to 200 fps faster than standard loads, HyperSonic Rifle Bonded delivers flat trajectories and high downrange energies. It zips through hide, meat and bone with devastation thanks to recent advancements in bonded-bullet technology. Remington engineers started with a proprietary blend of propellants to achieve its boost in speed, but then went back to work to find the perfect combination of powders, primer and case. They tested every load with the new bullet design using ballistic gel, simulated bone, which culminated in actual game hunts before concluding with this product.
---
Remington Core-Lokt 62 gr.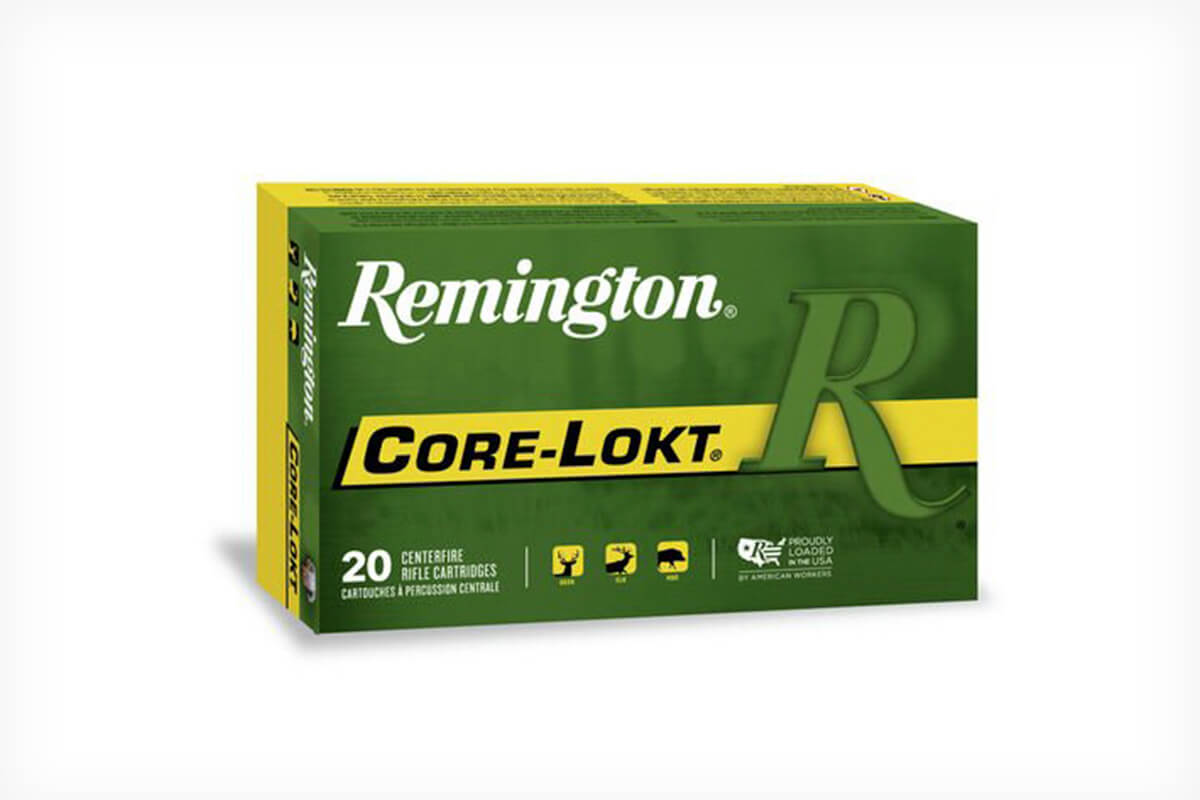 Since 1939, hunters have relied on Remington Core-Lokt. It's filled a pile of deer tags, and continues to do so. Core-Lokt is the original controlled-expansion bullet, which means that its time-proven performance has made it a popular choice. The tapered copper jacket is locked to a solid lead core for expansion, weight retention and consistent results on game. It is available as a soft point (SP) and pointed soft point (PSP).
SIG Sauer Elite Hunting HT 60 gr.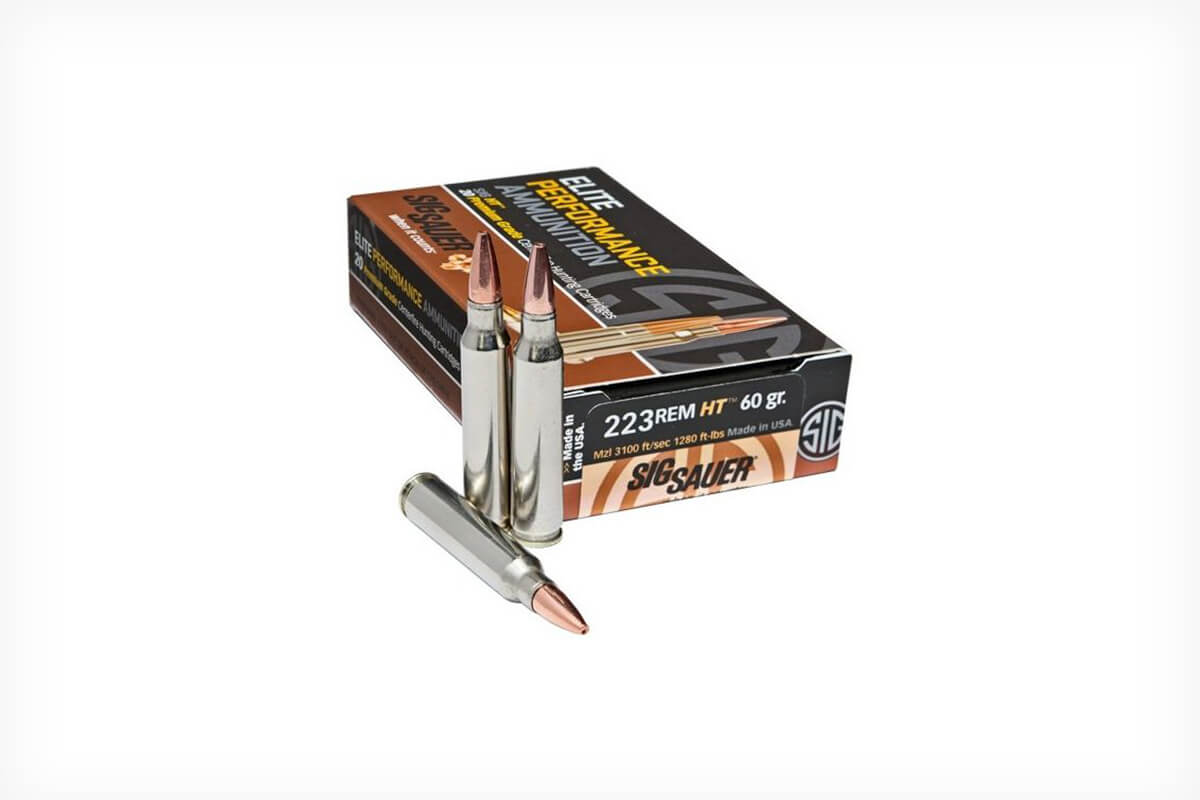 This is an all-copper-bullet that's tipped to consistently yield a 1.8-times diameter expansion. SIG Sauer Elite Hunting ammo uses premium-quality powders and primers for minimum velocity variation. This ammunition has been optimized for AR-style feeding, nose geometry for low drag, and premium nickel-plated shell casings for predictable reliability. This combination is one of a few that meets California's lead-free law.
---
Copper Creek Nosler Accubond 70 gr.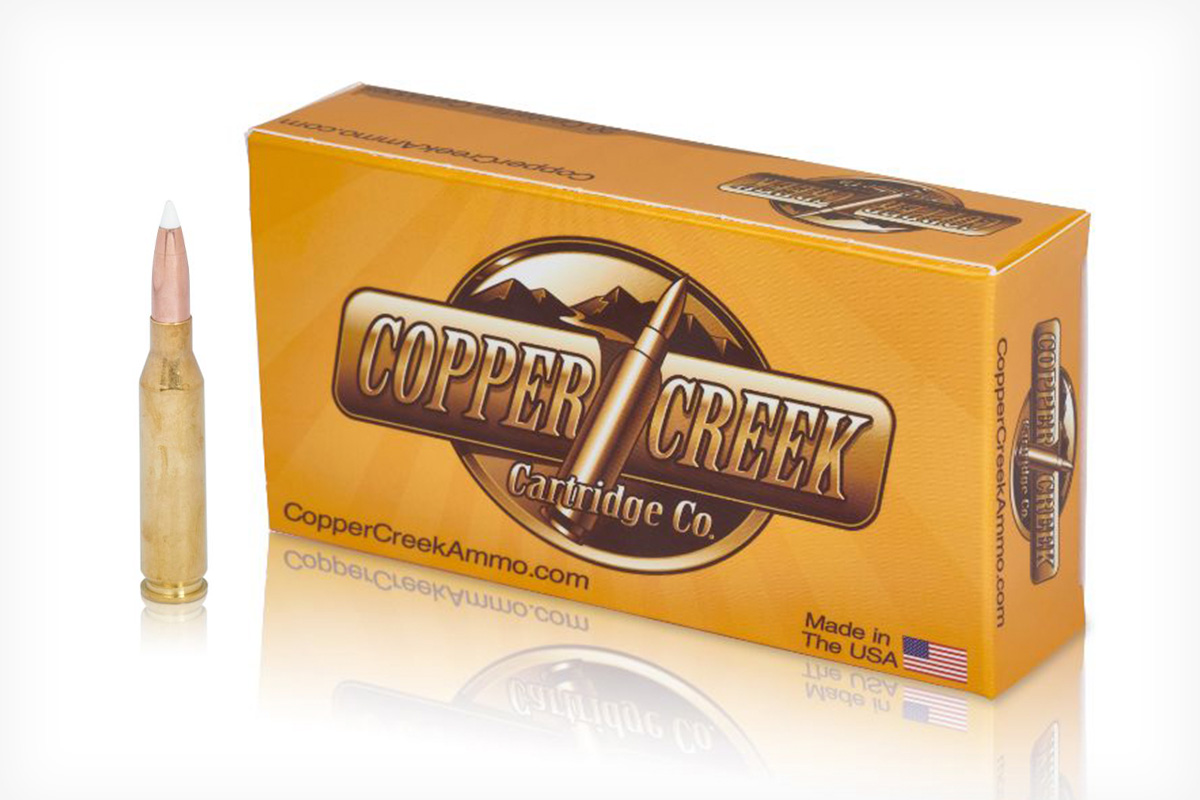 Copper Creek touts "handmade custom precision rifle ammunition." The company offers a lineup of ammo with a variety of well-known bullet brands and weights. If you can't find exactly what you're looking for on their website, you can always purchase their custom projectile load development pack. They currently offer only one .223 Rem. round for hunters, which is complete with a 70-grain Nosler Accubond projectile. It's a solid choice, assuming your rifle barrel has a fast enough twist to stabilize the heavy bullet.
---
Barnes VOR-TX TSX 55 gr.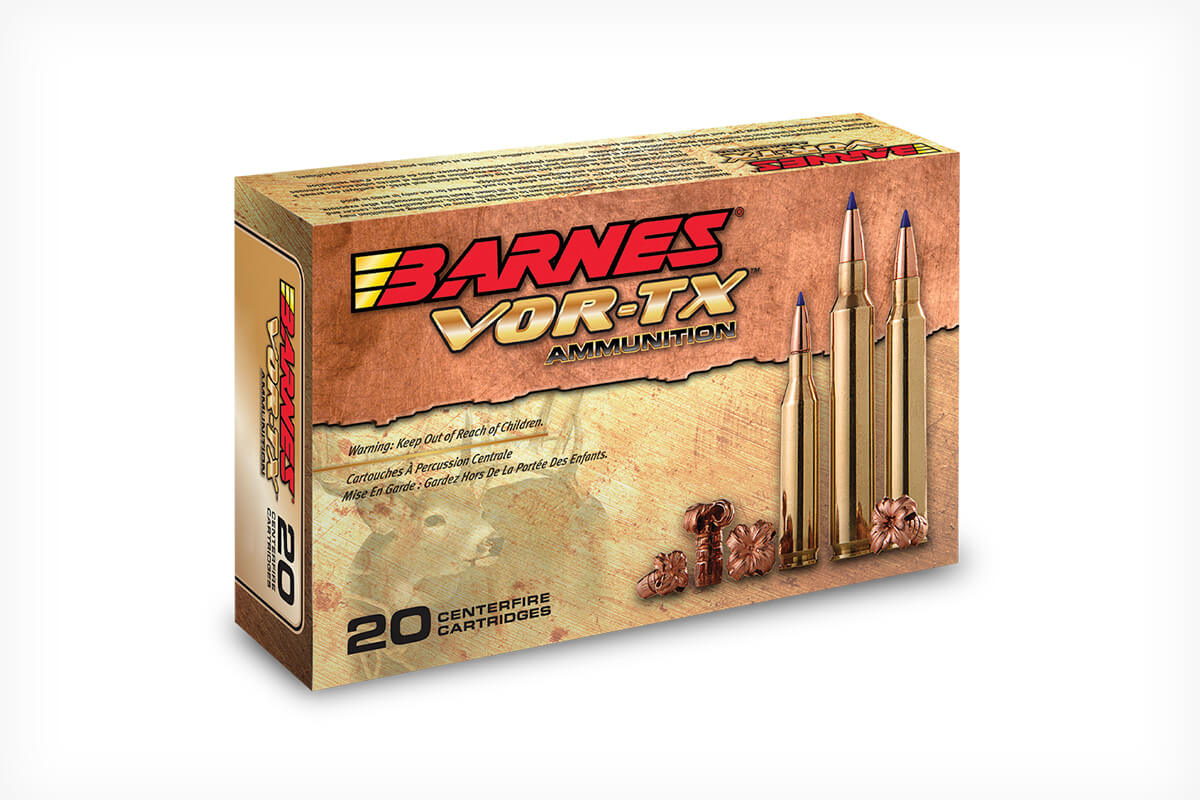 The all-copper TSX bullets are loaded from the source: Barnes. TSX mushrooms the same for each shot and at ranges several hundred yards out for consistent results. TSX bullets are known for their destructive power, double-diameter expansion, maximum weight retention, and devastating energy transfer. These also offer great accuracy for the price from most barrels.
---
Black Hills Barnes TSX 55 gr./62 gr.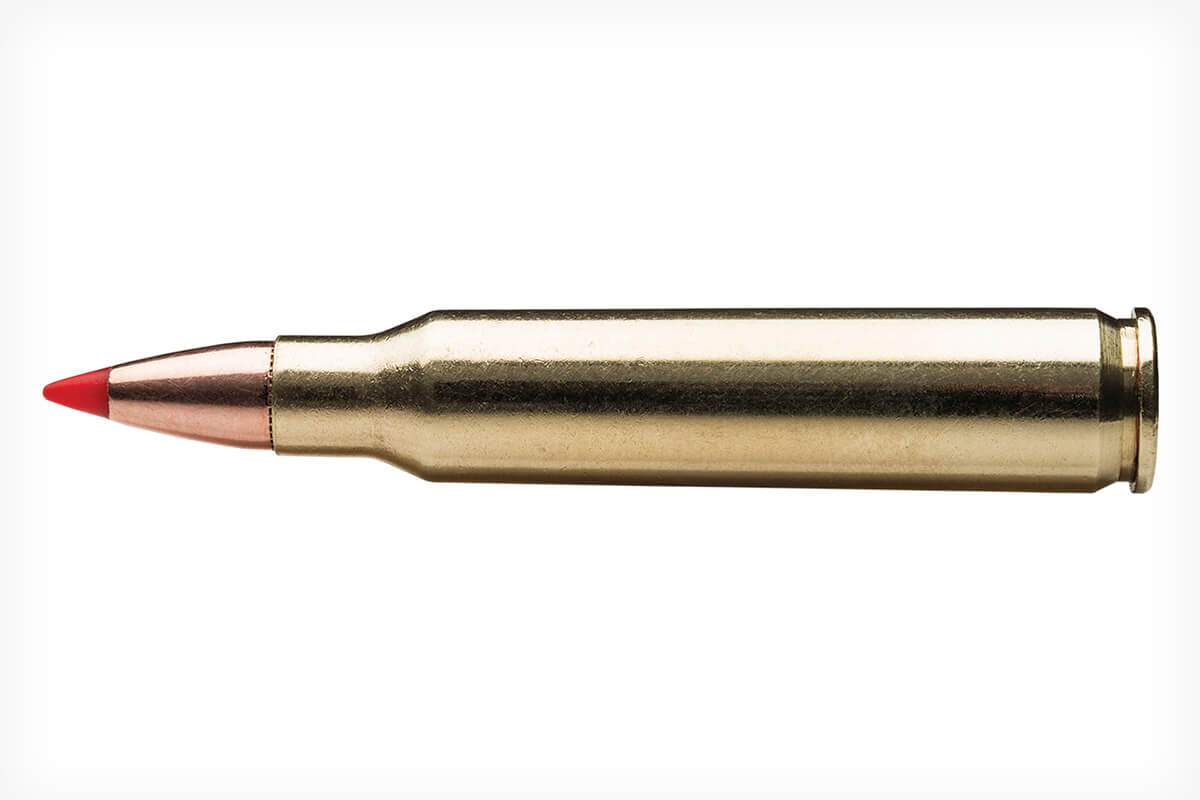 Black Hills offers .223 Remington ammunition suitable for deer hunting using the popular Barnes TSX loads in two grain weights. The Barnes load with 55-grain TSX bullet will produce better results when fired from rifles with slower-twist barrels (including bolt-actions), and the 62-grain option will perform great through MSR barrels having faster twists ranging 1:7 and 1:9.
---
Swift Scirocco Signature Black Tip 75 gr.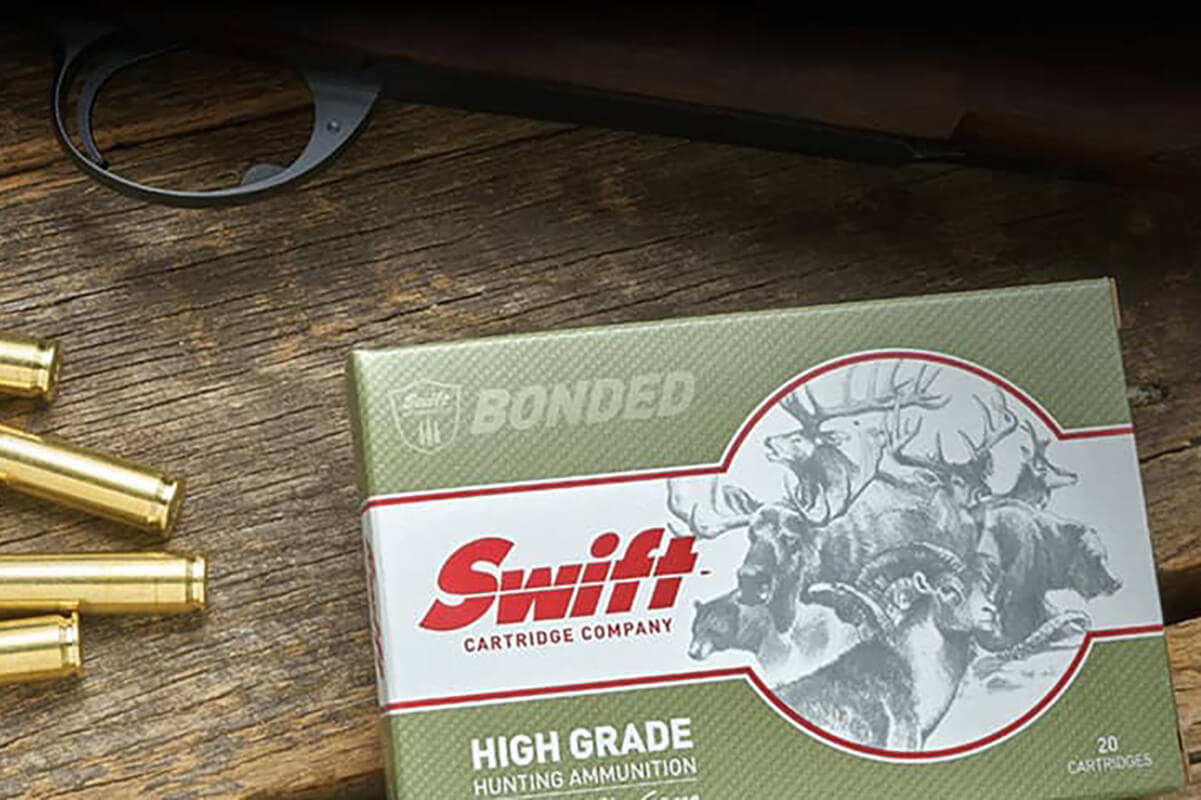 The Scirocco II, with its Signature Black Tip, is an accurate hunting bullet designed for downrange efficiency. Its sleek design and high BC produces a flat trajectory for hunting several hundred yards. The Scirocco II offers reliable expansion even at minimal velocities. Still, at close range, you'll find these heavyweight bullets result in controlled expansion and high weight retention at close range.
---
ASYM SDX Barrier/Hunting Barnes TSX 70 gr.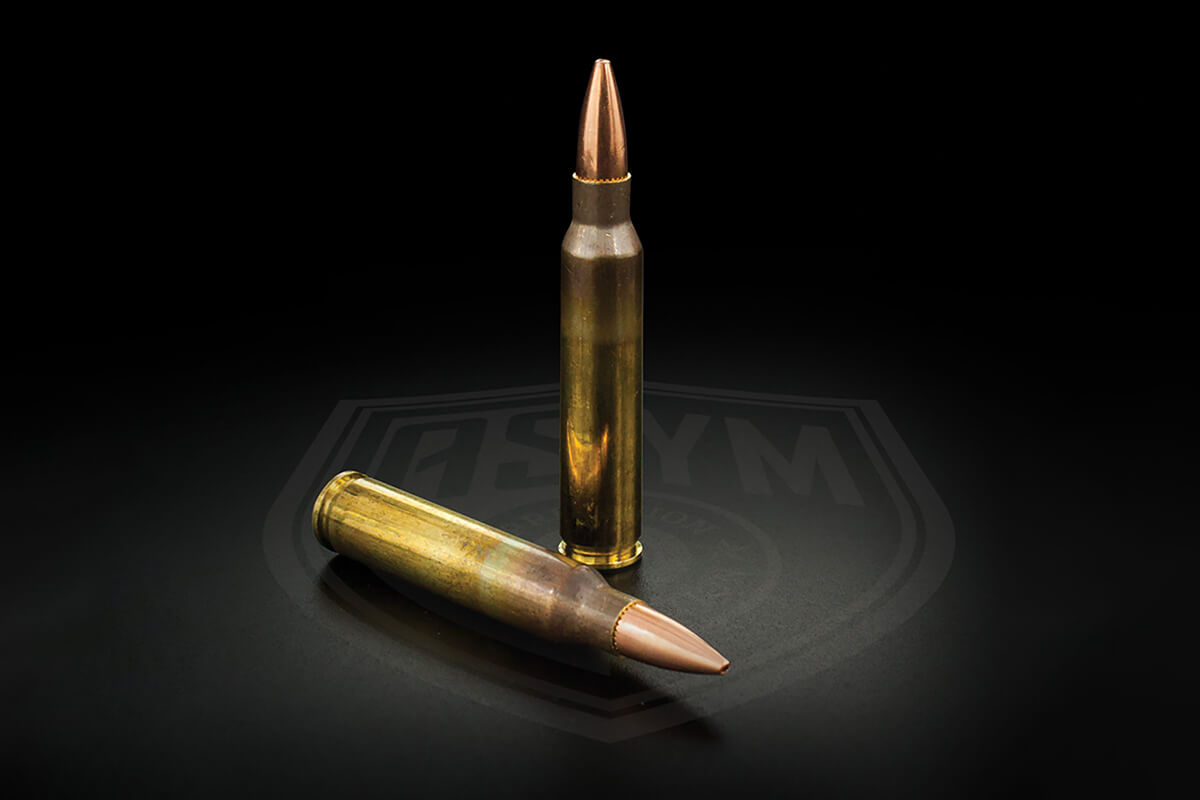 ASYM's load performs spectacularly well in short-barrel carbines. The expansion threshold for this bullet is approximately 1,800 fps. Even fired from short 10½-inch-barrel (AR pistols), the targeted expansion velocity threshold is maintained beyond 200 yards. This load performs very well as a hunting round on deer.